Have your say
Visit our virtual consultation room to have your say and find out more on all aspects of the Replacement Local Development Plan (LDP).
There is also a short video available providing further explanation of the replacement plan process.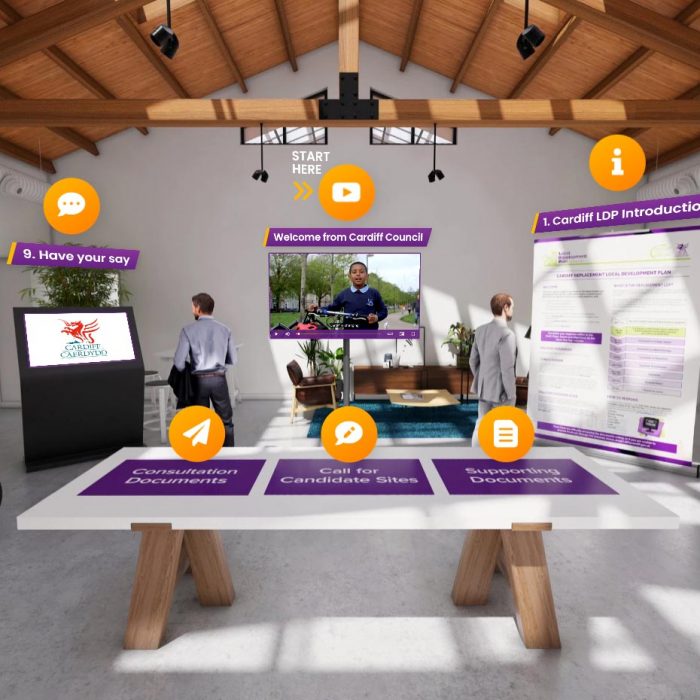 Overview of current consultations
Draft Vision, Issues and Objectives
At this stage we set out a draft Vision for what we think Cardiff should be like in 2036, the issues the plan needs to address and a set of objectives which show how the Replacement LDP can achieve the Vision.
Closing date for comments: 23rd July 2021, 11:59pm.
Call for Candidate Sites
As we collect evidence for the Replacement LDP we are inviting anyone with land they wish to be considered for development in the Replacement LDP to submit their sites for consideration. These sites are called Candidate Sites.
Please return completed forms via email or post to :
The Development Plan
Room 219,
County Hall,
Atlantic Wharf,
Cardiff
CF10 4UW
Closing date for submissions: 20th August 2021.
Draft Integrated Sustainability Appraisal Scoping Report
We have to ensure that the Replacement LDP is sustainable. To do this we undertake an assessment of the plan called an Integrated Sustainability Appraisal.
We have set out in the draft Scoping Report (PDF) how we are going to assess the plan. If you have any comments on the Scoping Report please email them to LDP@cardiff.gov.uk.
Closing date for comments: 23rd July 2021, 11:59pm.